PolySymbols™
Features
Trading streams built by, and for, elite day traders, this is the ultimate tool for gathering trading signals in real-time.
Growth Rating
Visually see how a security is relative to others
Market Consensus
Trading levels to watch for.
Market Peers
See companies that are in relation to one another.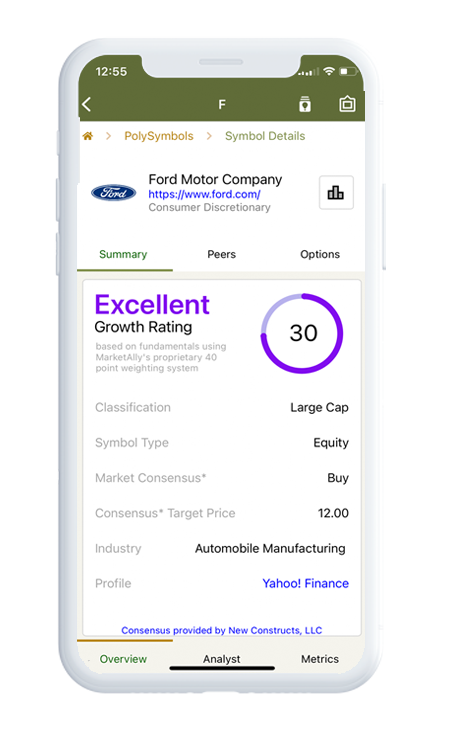 Analyst Review
A quick snapshot of technical analysis.
Quick Metrics
Review all the details of fundamentals easily.
Options Worksheet
Easily see the underlying mechanics around option chains.